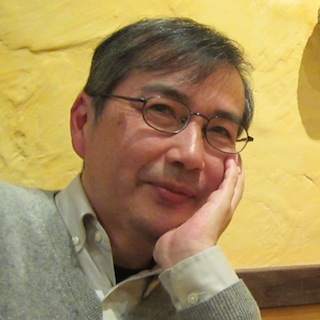 Tatsuo Unemi t f I in Y

T

v ĝ RG a
Professor
Click here for Japanese page.
---
Tatsuo Unemi graduated from Department of Control Engineering, Tokyo Institute of Technology in 1978, received Master's degree from Department of System Sciences in 1980, and Doctor's degree in 1994 from the same university. He worked as a research associate from 1981 to 1987 at Tokyo Institute of Technology, as an assistant professor at Nagaoka University of Technology, as an assistant professor at Soka University from 1992, as an associate professor from 1995, and then the current position from 2012. He was the Dean of the faculty of Science and Egineering from 2015 to 2021. He was also working at Laboratory for International Fuzzy Engineering Research from 1992 to 1995 as a visiting scholar. He was staying at AI Lab., IFI, University of Zurich as a visiting professor from April to September 2000. His research included Natural Language Processing, Knowledge Engineering, Machine Learning, Genetic Algorithm, Reinforcement Learning, Distributed Autonomous Robot System, and Artificial Life. Current interests include artistic, sociological, and humanities applications of these technologies. He is involved in the COVID-19 AI and Simulation Project by Cabinet Secretariat of Japan. He is a member of Japanese Society for Artificial Intelligence, Japanese Cognitive Science Society, Japan Society for Software Science and Technology, Society of Fuzzy Set and Theory in Japan, Society of Instrument and Control Engineers, International Society of Artificial Life, International Society of the Arts, Sciences and Technology, ACM SIGEVO, ACM SIGCHI, and ACM SIGGRAPH.
Since 2003, he has worked with Swiss-based artist, Daniel Bisig, for new-media art projects. Their works have been exhibited and demonstrated in international events related to new-media arts, such as ARCO 2007 in Madrid, 10th Japan Media Art Festival in Tokyo, Art Escapes 2007 in Valencia, SIGGRAPH 2009 in New Orleans, ISEA 2010 in Dortmund, WRO 2011 in Wrocław, ISEA 2015 in Vancouver, ALIFE XV in Cancun, ISEA 2019 in Gwangju, Kogane-cho Bazar 2019 in Yokohama, Yokohama Trienale 2020, and AI Aesthetics and Arts Exhibition in On'na villa., Okinawa 2017 and in Nakagawa villa. Nagano 2021. They received five awards, Honorary Mention in Vida 9.0 in 2006 by Flocking Messengers, Excellence Award in 10th Japan Media Art Festival in 2006 by MediaFlies, Audience Prize in WRO 2011 by Cycles, Best Artwork Award in ALIFE XV by Visual Liquidizer or Virtual Merge, and Excellence Award in 21st Japan Media Art Festival in 2017 by Rapid Biography .... They were involved in four projects of contemporary ballet by Jiří Kylián in 2008 and 2009 for the stage effects.
---
---
Back to Soka Univ. Home Page
May 2023
Tatsuo Unemi, Department of Information Systems Science, Soka University
unemi(AT)iss(DOT)soka.ac.jp