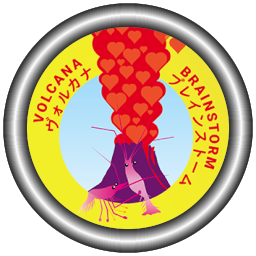 Love of Evolutionary Shrimp
I want the Ecosphere shrimp who forgot about love to remember their true calling. In evolutionary psychology, many animals use the happiness caused by love as a genetic trigger for breeding. Will the shrimp behave like people, whose brains are able to betray the original genetic purpose, and run away to love for love?
This is a simulation of evolution wherein hundreds of shrimp are born, encounter each other, breed, and die; visualized with 3D CG. The visitors can observe the partial details when they put their hands over the screen.
This piece was created as one of the art pieces in Volcana Brainstorm organized by Elena Knox, that is a part of Koganecho Bazaar 2019. It was exhibited together with the other works at Hachibankan from September 20th to November 4th, 2019.
The revised version 1.2 was exhibited at the 22nd Generative Art Conference in Rome, 19-21 December 2019 at Museo Nazionale Etrusco di Villa Giulia. The paper is here.
Unemi, T. (2019) Love of Evolutionary Shrimp, Proceedings of the 22nd Generative Art Conference, December 19–21, Rome, Italy, pp. 497–501.
Volcana Brainstorm including this work is being exhibited in Yokohama Triennale 2020 at PLOT48 in Yokohama, Japan, from July 17 to October 11, 2020.
Note: The models of both shape and behavior are not correctly based on the scientific knowledge of the real shrimp. So, please don't use this artwork for the education of biology.
An introductry demo video.
---
Koganecho Bazaar 2019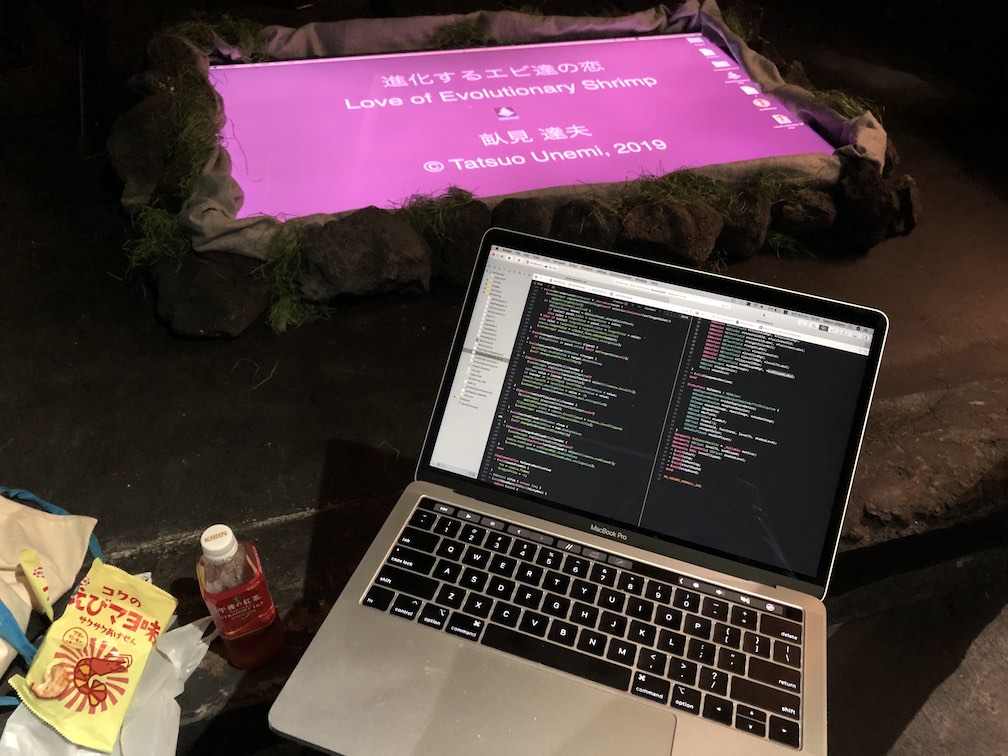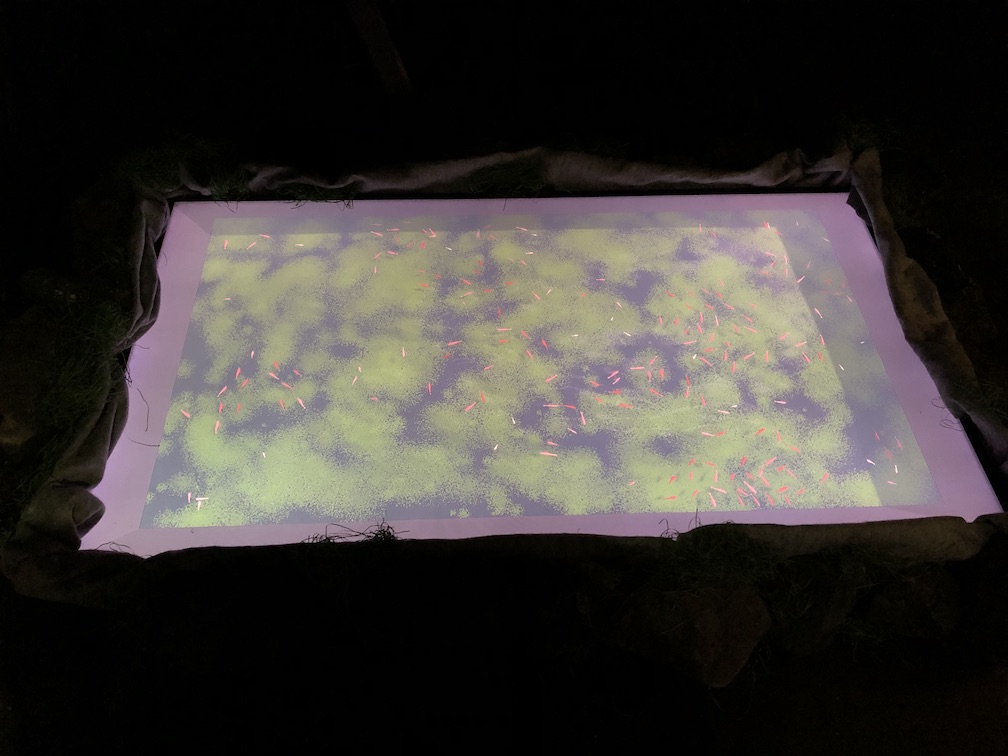 Generative Art Conference 2019